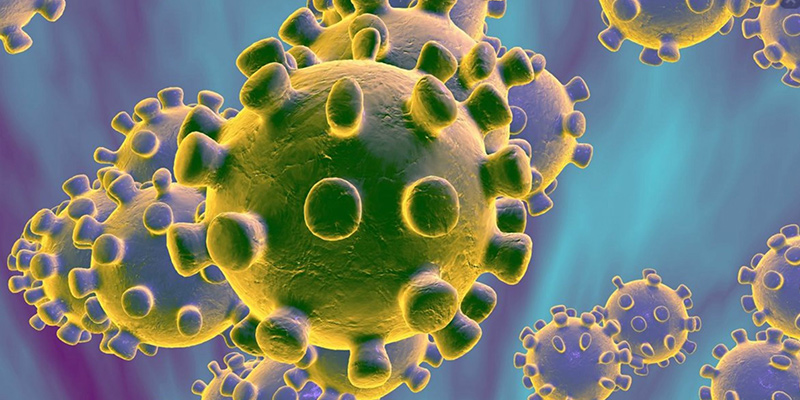 24 Nov

Is Coranavirus Transmitted Through Eyes?

In my article about the coronavirus, which has spread to more than sixty countries around the world, is spread from person to person through droplets and has already caused the death of thousands of people, "Can the coronavirus be spreaded through the eyes?" I want to answer the question.

The Coronavirus, which was first seen in Wuhan, China in December 2019 and started to threaten the whole world recently, continues to cause panic. The virus, which can be transmitted from person to person through droplet respiration, can cause death, especially in elderly people with chronic diseases.

Since the risk of virus transmission is high in crowded areas, experts say that areas with a high risk of epidemic should be avoided, and protective measures should be taken when it is necessary to be in crowded environments. Washing hands frequently for at least 20 seconds to protect against corona virus; not to touch the nose, mouth and eyes without washing hands; Masks that protect the mouth, nose and eyes must be worn.

Although it is said that our eyes are of critical importance to protect ourselves from the coronavirus, "Why?" The answer to the question is complex.
What is the Relationship Between the New Coranavirus and Our Eyes?
The spread of coronavirus occurs by droplet respiration.
When a person with coronavirus sneezes or coughs in an environment, the particles dispersed in the air can be transmitted to another person by breathing through the mouth and nose. Due to the fact that the disease can be transmitted from person to person, panic is increasing rapidly.
In recent days, we have been exposed to data flow that coronavirus causes conjunctivitis in patients infected. Conjunctivitis, which can be explained as the inflammation of the layer called the conjunctiva, which covers the sclera layer and is responsible for secreting substances that moisturize the eye; It can occur due to allergic reasons, bacterial infections or viruses.
Studies and information reflecting on the news also strengthen the possibility of a connection between coronavirus and conjunctivitis. In a study conducted by the Journal of Medical Virology, there is information that conjunctivitis was found in 1 of 30 coronavirus patients hospitalized in China. In a larger study published in the New England Journal of Medicine, 9 out of 1099 patients were found to have conjunctivitis.
First of all, although it can be concluded that the coronavirus causes conjunctivitis with a very low rate, the fact that the eyes must be protected to protect from coronavirus should not be ignored.
People with conjunctivitis symptoms such as redness, watering and burring in the eyes should definitely be examined by their ophthalmologist. In case of patients with shortness of breath, cough, sputum and fever in addition to the symptoms of conjunctivitis, precaution to protect public health should be taken by experts. It should not be forgotten that it is also an important question to ask whether patients have traveled recently or have been in contact with people who have traveled.
How do we prevent the coronavirus from being transmitted through our eyes?
The coronavirus is a highly contagious virus, so you must be infectious. To protect from coronavirus;
Avoid being in crowded environments as much as possible.
If you have to be in crowded environments, use masks that protect your mouth, nose and eyes.
Wash your hands frequently for at least 20 seconds.
Take care to eat foods that will strengthen your immune system. Avoid a one-way diet and choose foods containing vitamins and minerals in your meals.
If you have soft or middle runny nose, cough, sore throat, headache, fever and eye redness, consult a specialist without delay.
If you are showing signs of illness, be sure to wear a surgical mask when going out. Although the surgical mask does not provide protection against the virus, it is effective in preventing virus transmission.